Having a subscription to Us Weekly has it benefits. I recently won a Starbucks card at work, for instance, after I entered a competition in which one had to identify a handful of famous people's children from pictures cut out of magazines. I got 'em all---Suri Cruise, Apple Paltrow, even Liam Spelling, if you can believe it---except for one elusive celebrity spawn, who turned out to be the daughter of one of the members of Wilson Phillips, which was a little esoteric, if you ask me, because who listens to Wilson Phillips anymore? Why, I even had to look up whether there was one "l" in Phillips or two.
Anyway, regardless of whether or not I should be proud of this particular accomplishment, I recognized enough famous children to win. And I believe wholeheartedly that it was my unhealthy relationship with Us Weekly that helped me do it.
One of my favorite features in Us Weekly---aside from "Stars! They're Just Like Us! They Love Corn on the Cob!"---is a double page spread they sometimes do called "Would They Have Dated In High School?", wherein the old high school yearbook pictures of currently-dating famous people are lined up side-by-side, leaving it up to the general Us Weekly-reading public to answer the fraught and complex question that would surely have troubled even Plato himself: Jake Gyllenhaal and Reese Witherspoon---a match made in heaven? Or not a match made in heaven? Who can tell?

I've never really wondered whether Sean and I would have dated in high school, because a) he's four years older than me, meaning we only would have spent a year in each other's company, and b) I went to an all-girls school, and therefore didn't actually even know what a boy was until midway through 1996. Plus, we were in, uh, slightly different places in our lives at that point. Sean, for instance, once got arrested in high school for spray-painting graffiti onto the side of a Duchess restaurant and swears he only got caught because he was "too drunk to run." And as for me? Why, I was wearing enormous dorky glasses and winning prizes presented by the headmistress for exceptional progress in Latin.
You know what they say, though: you can always dream. And thanks to a boring Sunday afternoon spent messing around on YearbookYourself.com---during which we laughed so much that I swear I pulled some sort of important muscle somewhere in my mid-section---we didn't have to dream for long.
Holly and Sean: Would They Have Dated In High School? Let's Step Back In Time...
1952: The Year I Turned Into My Grandma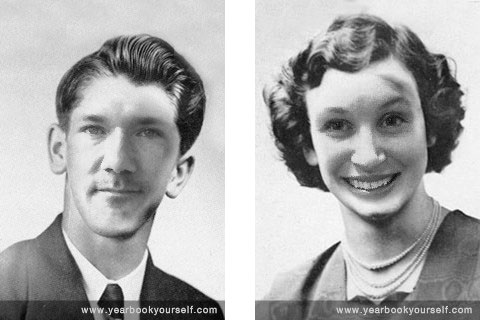 1954: The Year I Turned Into My Other Grandma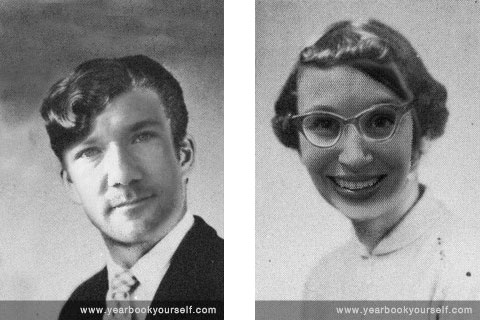 1958: The Year Sean Discovered the Bowtie

1960: The Year I Was An Extra In Mad Men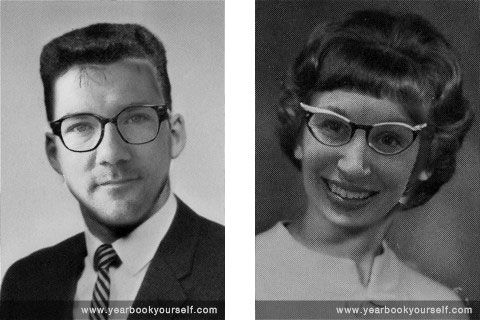 1964: The Year The Boys Wore Their Glasses Crooked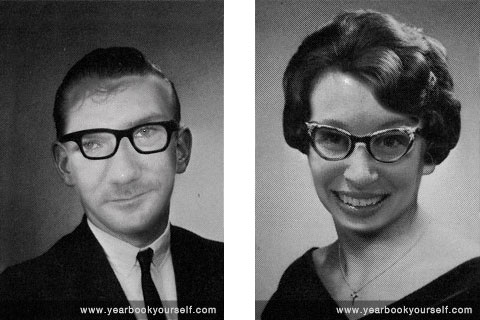 1966: The Year We Went Blonde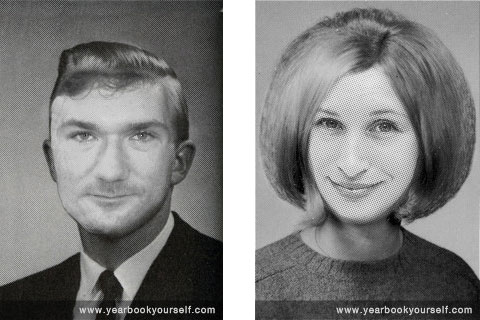 1970: The Year I Started Dressing Like Mrs Doubtfire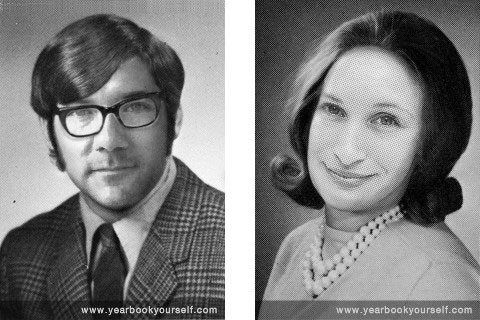 1974: The Year Sean Went To Paris on a French Exchange Program and Came Back Speaking French and Acting Smooth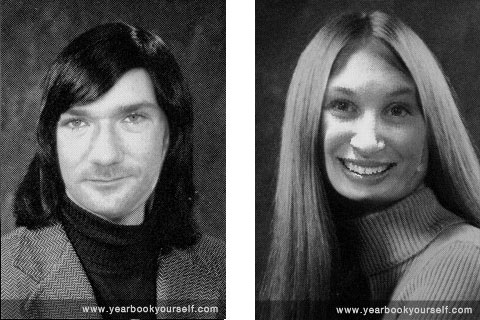 1976: The Year Sean Started Writing Bad Poetry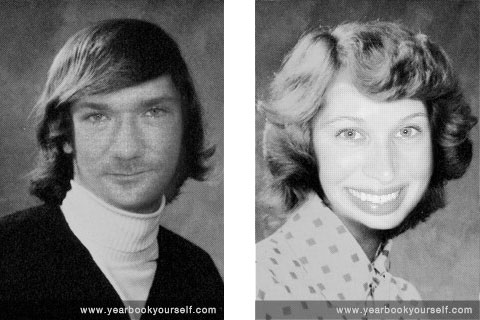 1978: The Year I Got an Afro. Or Maybe Just a Really Big Russian Fur Hat.

1980: The Year Neither Of Us Should Ever Have Been Allowed To Leave the House

1984: The Year Sean Became George Michael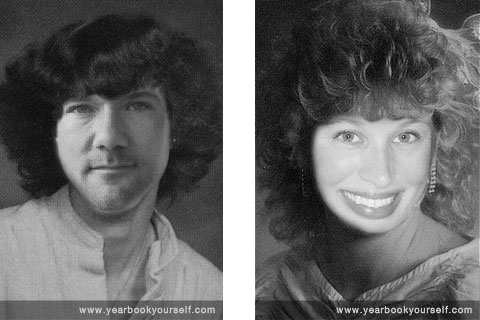 1986: The Year We Had Matching Hair

1988: The Year Of The Feathered Bang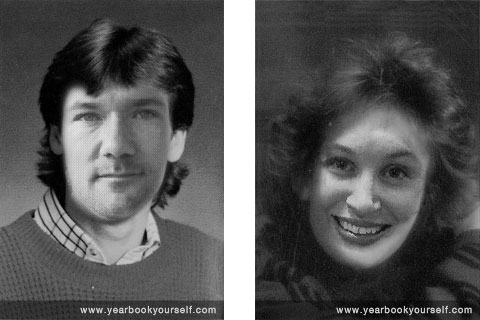 1990: The Year Of The Child Molester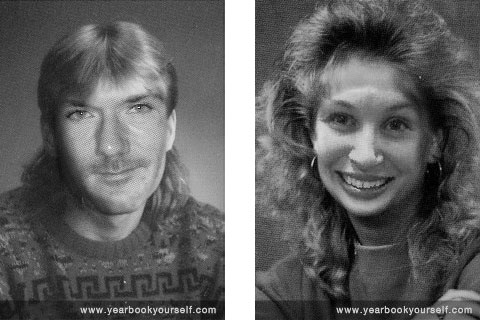 1992: The Year Someone Slipped Some Acid In My Lemonade

1994: The Year We Bought Walgreens Out Of Hair Gel

1996: The Year Sean Said "Whoa, Wait a Second, I Did Actually Once Have That Hairstyle."

1998: The Year We Broke Up Because Sean Loved McDonalds Quarter Pounders More Than Me

2000: The Year Sean Turned Into Ricky Gervais And I Got Busted For Being a 40-Year-Old High School Student