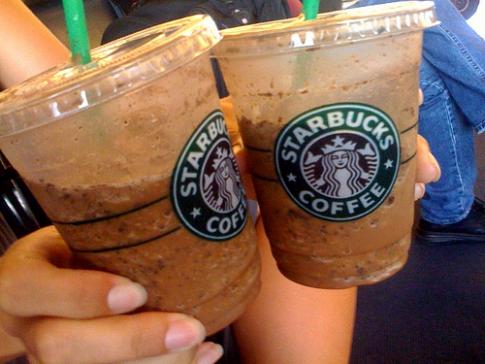 The second after Kristin and I took our first sips of these---procured in the Houston airport on one of eight million layovers---we both turned to each other, eyebrows raised, and said in unison "Best! Thing! Ever!"
Though I don't indulge so much, now that I live in colder climes, I've always been a plain Frappuccino sort of gal: no mocha this or caramel that, just give me the coffee and the ice and whatever lard or crack or pixie dust you put into that magical machine to make it taste so good. But this delightful new creation tastes like someone melted a bowl of mint chocolate chip ice cream with a generous handful of crushed Oreos, stuck a straw in, and called it a day.
Plus, with 270 calories and 5 grams of fat in a "tall," it's not even that bad for you. God, I bet there are granola bars that are worse.
13 Comments