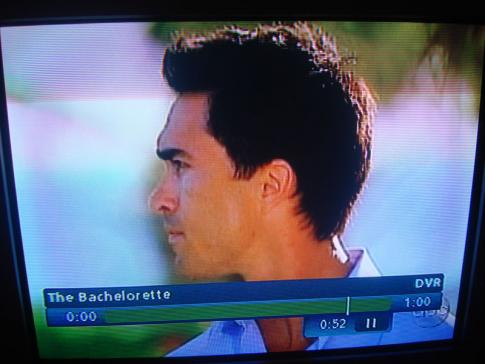 Oh, Jeremy! How will I survive the last week of The Bachelorette without you? Your brooding profile and creepily well-decorated apartment were the only things that made this piece of crap worth watching.
Deanna seemed to like you---she did say you were "beautiful," after all, and oh, Jeremy, you are---but she rejected you in the end, in favor of Hyperactive (Balding) Dad Jason and Sweet Snowboarder Jesse. What was she thinking? I'm really not sure. Perhaps, like me, she decided to google you, and found out you were about to get fired. For going on The Bachelorette! The irony!
Goodbye, Jeremy, and good luck in your future pursuits. I'm sad we'll never see your perfectly symmetrical face on television again, although I'm betting you'll get half a page in next week's Us Weekly before you disappear forever into the reality TV abyss (say hi to Travis Stork for me!)
And just so you know, buddy, my money was always on you. Good thing I never actually placed any bets.
(PS: My boyfriend is totally taking this picture of you to his barber. Damn, that's some good hair.)
8 Comments